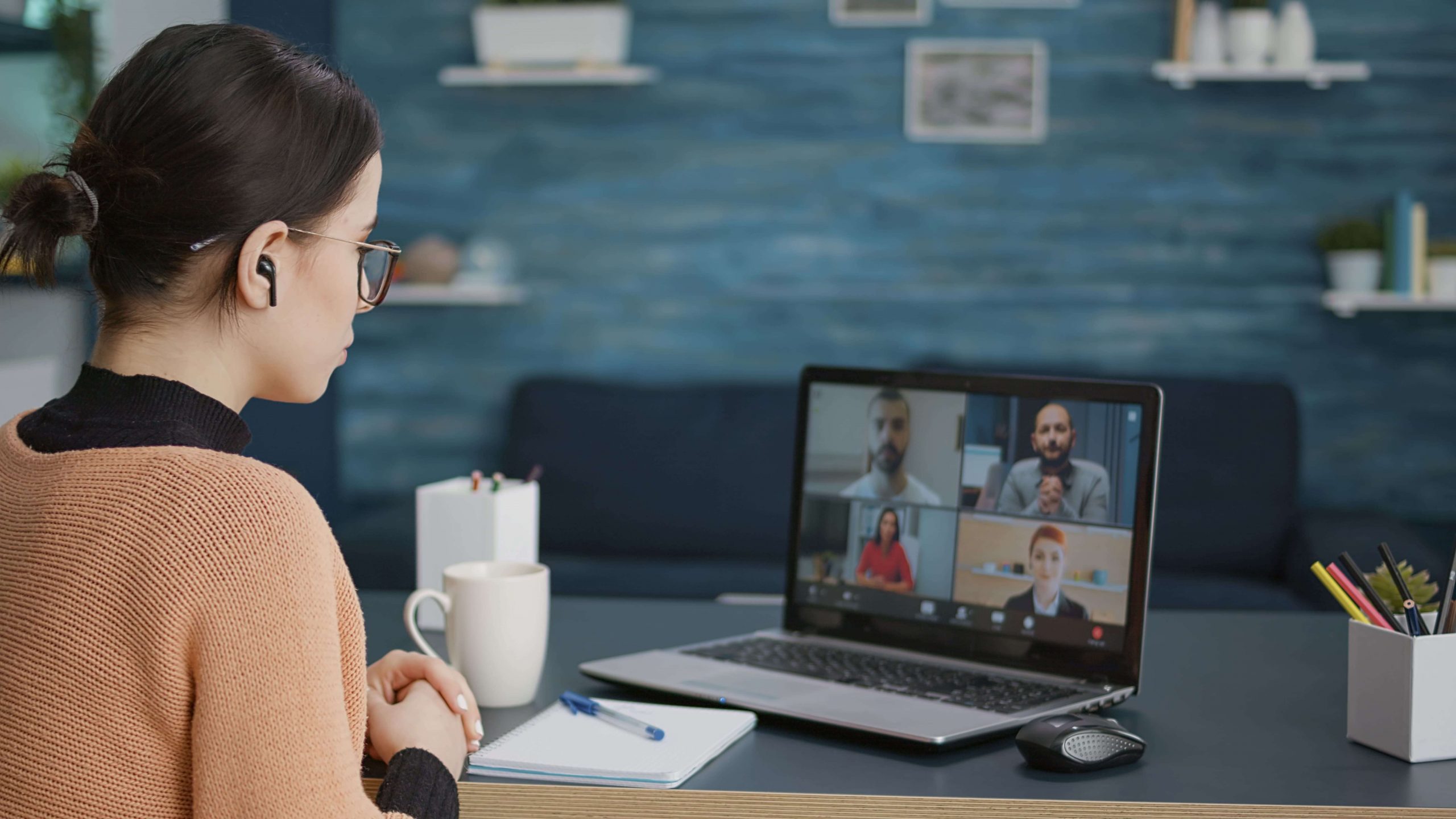 Do you happen to be an international student vying for a coveted foyer in the pursuit of an English language course in the UK? You should be happy as you know that the academic infrastructures of the UK offer a healthy congregation of language courses that will allow you to have your way with the power of words. Language courses which are offered in the UK hold great importance for the international students because they help a lot in bolstering their language proficiency. Thus, these courses assume a role of sky-high significance in terms of giving a solid boost to the confidence levels of an international student who is trying hard to establish his or her mark in a foreign country. However, uncovering a smooth access to the right kind of an online English language course in the UK is essential. With an adequate and appropriate language learning experience, you can devise a successful career path in any academic discipline and vocational calling.
Introduction
If you come to take a close view of the parlance of language courses in the UK for international students, you will come across a wide spectrum of choices comprising of OET, Trinity College London language courses, IELTS, TOEFL, TOLES, Language Cert, and many other short-term and long-term language courses. The best part of these language courses is that they are conceptualized or designed in such a way that you can use them in various fields such as accounting, law, business, humanities, politics, engineering, economics, computer science and IT etc. If you get hold of the language courses, which are offered here, would be a chance to immerse your senses in the enriched profundity of British culture.
Considering the language learning proportions and specific student database, it is evident that international students and people from diverse communities across the world, showcase a staunch tenacity to learn, read, write and speak in English. It is the most powerful language in the world which serves as the mode of communication on the internet, in the field of innovation, scientific explorations, sports or adventure as well as in the world of trade and commerce.
A thorough probe reveals that the craze for the English language looms large in many populous countries. It is the official language in many developed as well as developing countries. Thus, there is a natural propensity in people living in these places to hone in on their performance and poise in this language.

People residing in

the

Philippines, China, Thailand, Malaysia, Israel and Sweden tend to have a great demand for English language learning scenarios. People from these places have a tendency to visit the UK to expand their proficiency levels in various nuances of the English language.

 

UAE or

the

United Arab Emirates showcases the tenacity to

acquire

an elevated level of proficiency in English, as a language. If you choose to go for some statistical data analysis, you will be flabbergasted as you know that

nearly

35,000 searches popped up on the internet with the key phrase

''

learn English

''

.

 

Recent research implies a whopping figure of 1.35 billion interested people from different social strata would be interested in learning English as an international student community. According to Greenberg's diversity index linguistically diverse countries are now more prone to language learning scenarios. Native speakers in multiple languages would choose to tilt toward the learning process of English as international students.
Why Study English in the UK
As you intend to learn English in the UK, you should know for a fact that there are provisions for well-designed courses that would be commensurate with the requirements of minors as well as adults. London has a glorious academic heritage and this is the best place on Earth where you can pick up the perfect command of the English language and culture.
 While considering the incredible diversity of English courses for international students in the UK, you will find that there are ample scopes to acquire lofty academic standards for sure. As an international student, you will be able to get access to grants as well as scholarships. 
 Besides, there is an explicit inventory of other quintessential perks that would be associated with the prospects of learning English as an international language. International students should have exposure to the most promising academic standards in the whole world.
     

If you want to pursue your academic career along with the option of a part-time job, you can go for it. As a matter of fact, a good deal of international students from diverse geographic locations would prefer to get a part-time job because it helps them a lot to gain confidence in their newly acquired skills and linguistic attributes.

     

Besides, an international student is supposed to get absolutely assured access to health benefits as part of the academic discipline in which they have chosen to be a part.

     

The education system and the allied facilities will be world-class and immaculate. Overseas students will be part of campuses that come alive with multiple aspects of cross-cultural activities. Language skills acquired here would get you recognition on a global scale.

     

International students, who opt for learning

the

English language, would attain an impressive range of cognitive abilities. It is this particular skill which proves to be a big help in their academic life and in their professional sphere.

     

Moreover, the chances of employability get augmented to a great extent. With a thorough grasp of this language, you can venture into various career-making job avenues. For example, you can look for high-paying PR profiles, employment in the media industry, and modern-day internet-based IT jobs.
 You should be tilted towards enriching your English writing, reading, listening and speaking capabilities through English courses for international students in the UK because these courses will endow your emotional capabilities with great mastery and literary attributes of an illuminated mind.  
Why Improve your English before starting a UK university degree
As an international student, you should be ready to go places. Your proficiency in English is a crucial part of your overseas studies. It should be good enough so that you do not have to go through any discomfort when you are busy trying to secure your access to a reputed university in the pursuance of your academic career. Your chances of a quick acceptance will depend on your overall scores as well as the percentage you have secured in English.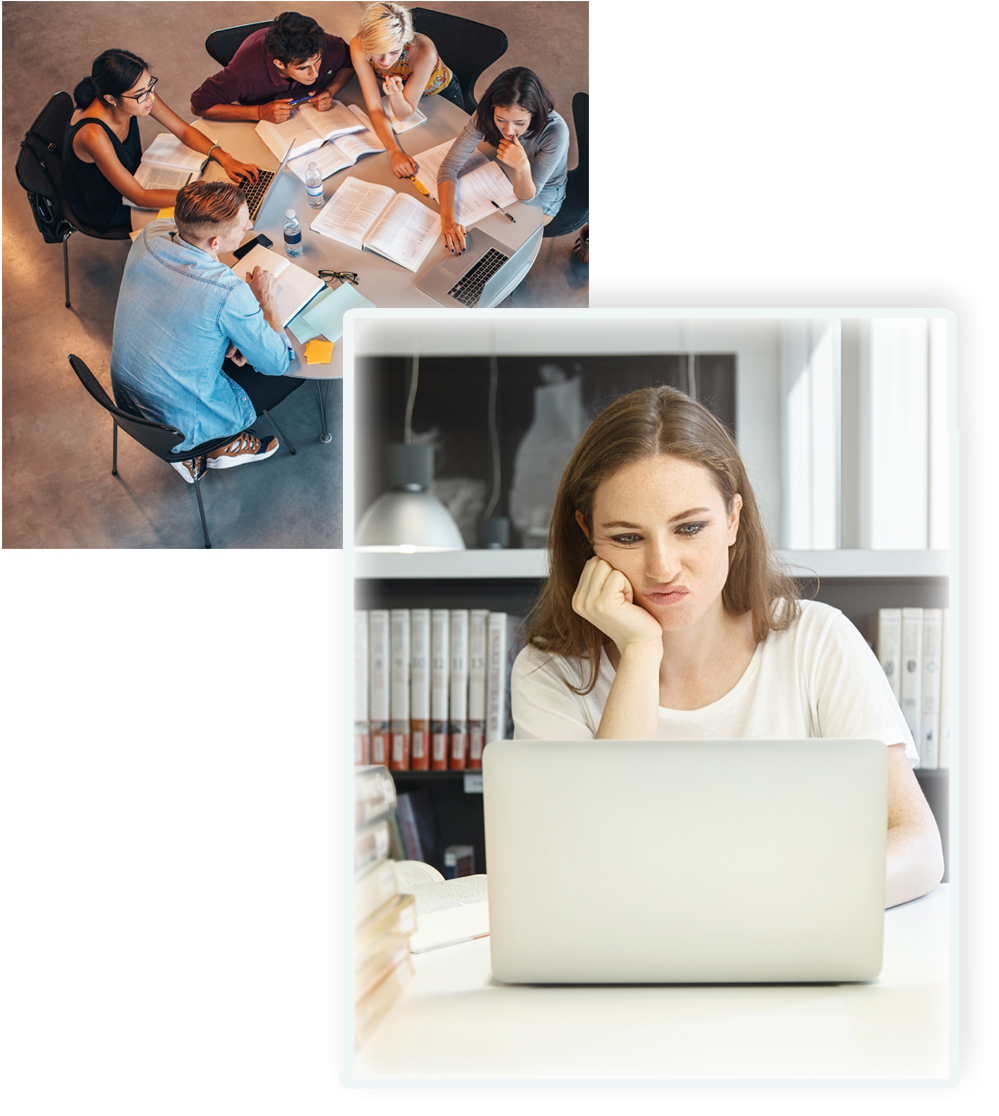 Visa requirements for English language courses
If you are looking up to the prospects of studying in the UK, you will have to have a very clear concept of the specific visa requirements for English language courses. These rules will be applicable to ensemble international students and working communities who flock to the UK for studies as well as job scenarios. Before you start looking for an academic life in an English-speaking nation such as the UK, you need to keep your linguistic skills in check. What's more, you will be required to ensure that you have checked the visa related formalities and documents well. Besides, you will be required to put stress on the communication part quite well. You should understand that flawless communication skills will help you get hold of a visa pretty soon. Moreover, your reading as well as writing skills might be put to test.
English language Courses at BSMI
BSMI English language courses are designed to help out international students in the best possible fashion. Aspects such as pronunciation, functional language as well as grammatical skills will adorn the essence of BSMI English language courses. You will receive the support of study materials and case studies to help you brave through the oddities of the language learning processes. If you go deep into the pristine module synopsis, you will find components such as
     

Idiomatic expressions which

will make you sound more fluent

     

The arrangement of scholarships

     

Study materials to help you develop your confidence levels

   

A

unique measurement for vocabulary and grammatical skills

   

English for special purpose

s

(extremely focused language skill sets that you can use for career-making advancements) 
 While considering a spate of academic disciplines in connection with short-term English courses in the UK for international students, you might want to try your luck with a Pre-Master's Diploma. It is a prestigious discipline of study and it can make room for great achievements in your professional sphere later on. The course is slated to enhance your seminar skills as well as fine-tune your academic writing repertoire. Let us have a glimpse of the best seats of learning where you will attain streamlined knowledge:
     

University of Bath

     

University of Chester

     

University of Aberdeen

     

University of East Anglia

   

Goldsmiths, University of London

     

University of London

     

University of Sussex

     

University of Sheffield

     

London Metropolitan University

     

King's College London

     

University of Newcastle
 Pre-sessional Course
 You can also think of joining a professional course in relation to the Pre-Master's Diploma. Genuinely speaking, these courses will work fine with you. You can consider these courses as preliminary ones with immense potential. These courses will fine-tune your existing literary and linguistic skills. Thus, they will prepare you for your battle in the job market.
 IELTS – Exam Preparation Course
 All international students should be interested in the IELTS exam. It is a prestigious one and it will serve as the gateway to your dream international destination. To crack this exam, you will need to enrol in a thorough exam preparation course. As you come across such a preparatory course, you can get access to interactive materials for practice and other skill-enhancing methods. You will derive an edge of systematic planning along with methodical studies from any reputed training centre in the UK.
 Cambridge Examination English Course
 You can find your way to long-term or fully-fledged as well as short-term English courses in the UK for international students to hone in on their linguistic skills to the best of their ability. A Cambridge Examination English course is some such course for sure. As part of this language learning programme, you will find access to a proper assessment programme. This is a particular course which would be helpful for teachers as well as students. Enrolling on this course, an international student can go for different globally recognised exams. Here is a quick peep into the various Cambridge Examination English courses which you can attend:
     

KET

     

CAE

     

CPE

     

FCE

     

PET
 All of these aforementioned exams will help international students to embark on a great journey to proficiency level.
 It is a very specific branch of a language learning process that pertains to English language courses in London for international students. The pristine language course will incorporate the crucial terminology that is important in the industry of oil and gas. The industry has gained great limelight and popularity among various job–seeking communities. There is a specific requirement of learning English which would be designed for professionals working in this industry. 
 The Aviation English Course forms an integral part of the entire corpus of English courses for international students in the UK. As a ground member of staff or an aviation steward or a pilot, you will need the affluence of great mastery over the use of English as an international language. Thus, if you are an international student who is seeking entrance into the aviation industry, your first and foremost duty should be to work on your existing range of language skills.
 At the same time, you will need to keep increasing your knowledge base on ICAO or the International Civil Aviation Organization. Going by the rules specified by this reputed entity, you will know about the standard parameters that you need to maintain in the English that you speak or write in aviation. As you make a nosedive to know what the standard parameters are, you should be able to develop a sense of the words, phrases and expressions that you should use in the parlance of airport management, ticketing as well as airfare management, AME or aircraft maintenance engineering, ATC or air traffic control situations etc.
 Business and Marketing English Course
 Business English, as well as marketing English courses, are designed specifically to make you a thorough practitioner in the use of power-packed words that can influence the whole world. What you will learn is:
     

Fluency development for international student communities

     

English skill repertoire for professional scenarios that would give you a coveted stand as an industry ready professional

     

Reading and speaking skills will serve as a stout fulcrum of confidence for you in every life situation; be it personal or professional

     

Report writing and proposal writing will create an aura of professional repute for you in your organization and in the midst of your business network

     

Comprehension skills will make sure that you do not miss out on the most important details

     

Developing

l

istening skill

s

for you to

expand on

. There will be concentrated forms of

work

to expand on this skill

     

Business

v

ocabulary development for every professional situation will be an asset in life

     

Networking skills and knowledge pertaining to how you should use your linguistic skills to expand on your business networks

     

Specific business correspondence skills that would help you a lot in terms of being in good rapport with your associates and colleagues

     

Embrace the power of effective presentations and influence the whole world 

     

Understanding the basics of business management skills and using the same for business development opportunities

     

Understanding how to make use of case studies in

different types of

business situations

     

Understanding the importance of various business cultures and letting the world know of the values and ethical standards that you stand for

     

Drafting letters, memorandums, bio data, abstracts as well as emails, status reports etc.
 If you want to learn English in the UK with a perspective of strengthening your grip on language use, you might want to go for the different types of General English Courses which are up for grabs. As you choose to be a staunch part of these general English courses, you will start obtaining your mastery over pronunciation skills, speaking skills, creative writing skills, listening skills, reading skills and many other invaluable components related to a language learning process.
 Online English Language Course
 If you want to establish your command over the linguistic fervour in English, you can take the opportune help of online English language learning sessions for sure. Here is a snippet that seeks to offer you a good view of the various components of an online English language learning session. Be sure to check them out as they will have room for career-making advancements in your academic life and professional spheres.
     

English pronunciation

     

Academic and creative writing skills

     

Business English

     

Interview skills

     

English speaking

     

Academic English

     

IELTS, TOEFL and TESOL

     

Legal English

     

English for journalism

   

English reading skills

     

English listening skills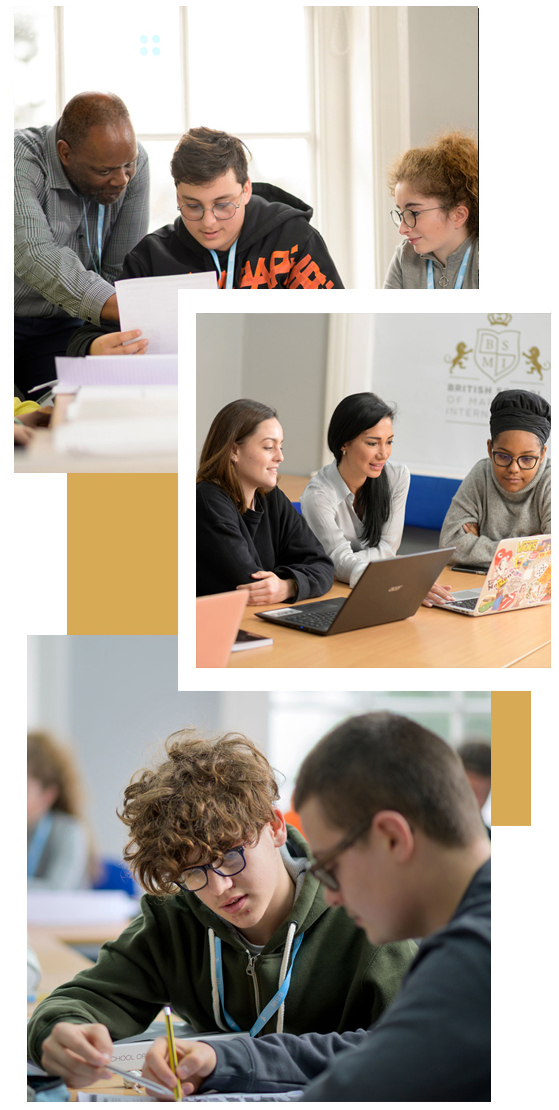 Why BSMI English Courses are the Best in the UK
Let us now take a pragmatic look at the facets related to BSMI English courses. We will try to outline why BSMI English courses are the best in the UK. Once you become part of such a programme, you start imbibing the best benefits of a language learning process:
     

Firstly

, you can unravel the key aspects of the language systems. These are crucial for every language learner

     

You can feel a quick growth in your confidence levels as your communication skills get revitalized

     

You will start having a better grip on the use of grammatical aspects and take charge of the sentences that you write or speak

     

In most cases, you will have the leverage of intensive one-to-one or individual training sessions (especially when you are going for online courses)

 

You will receive timely as well as intensive feedback based on the performance you render. Besides, there will be arrangements for group activities so that you can nurture your grip over receptive skills in a productive manner.

     

Regular mock tests and exams will give you a poised and confident stature in your linguistic command for sure. These skill-based classes will make room for productive proficiency levels and

you will greatly progress

.
 BSMI English courses will give a solid standing to your academic life as well as your professional career, provided you decide to make the most of these invaluable skill sets. Here are some places where you can pick up the best possible language skills
     

London

     

Nottingham

     

Edinburgh

     

Liverpool

     

Glasgow

     

Bournemouth

     

Oxford

     

Cambridge

     

Brighton
You can plump for any of the given options to authorize your command of English and how you use it in your daily life.