Our vision at BSMI is to provide academic marketing and business courses as preparation for University & Higher Education and professional courses for those already in careers. We aspire to grow BSMI by increasing our existing higher education partnerships and further connecting with universities around the World. With our stated aim of becoming a Tier 4 UK school, BSMI will continue to transform students and professionals into global marketeers and business leaders through study from Foundation to post-Graduate level.
IUBH University
IU Campus Studies offers English-language lecture-based study programmes with an international focus. The Campus Studies features Bachelor, Master and MBA programmes.
DeMontFort University
DeMontFort University offers a foundation in the study skills and the pre-requisite knowledge in Business required to excel on a university degree course.
Bournemouth University
BU's Business degree courses offer you the flexibility to achieve your ambitions. Start by building a strong base of knowledge in business and management.
Northwood University
We develop free-enterprise leaders who drive global economic and social progress.Our academic community welcomes individuals, their talents, and their potential to make a difference.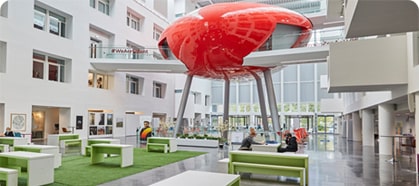 Solent University
At Solent, our aim is to deliver innovative, inclusive and intellectually stimulating teaching, to develop self-confident and highly employable graduates.
Anglia Ruskin university
Anglia ruskin university gives you the opportunity to explore who you are and discover your strengths. We provide an active, applied education that will empower you to find your goal.
Bedfordshire University
The University of Bedfordshire is a public research university with campuses in Bedfordshire and Buckinghamshire, England.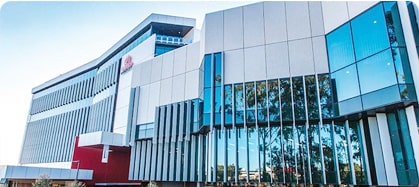 Grififth College
We gives you quality of education and strong research areas. Over 200 degrees for students with strong industry ties shared by the university.
Institute of Technology, Carlow
IT Carlow provides higher educational full-time courses, along with research and enterprise development opportunities, through its centres in Carlow and Wexford.
Bolton University
University of Bolton provide student-focused approach to learning, supporting your career ambitions, and quality teaching, supportive environments.
Birmingham City University
With a number of international students choosing Birmingham City University, its alumni network has registered significant growth over a period of time.
Gloucetershire University
Gloucetershire University offer a wide range of degrees, courses and apprenticeships at undergraduate and postgraduate levels.
Glyndwr University
Glyndwr University provide student-focused approach to learning, supporting your career ambitions, and quality teaching, supportive environments.
George Brown College
George Brown College provides a blend of theory and hands-on experience. We prioritize real-world learning and provide opportunities to students .
Leeds Trinity University
We are renowned for producing highly employable graduates, thanks to the professional work placements included with every undergraduate degree.
Portsmouth University
We're closely involved with our local community and we take our ideas into the global marketplace.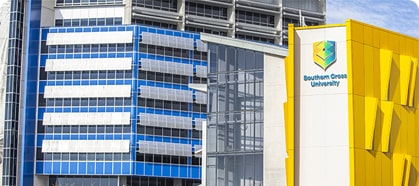 Southern Cross University
we are committed to protecting and managing our precious natural resources, to understanding and advancing our human world.
Sunderland University
The University of Sunderland is internationally known for quality teaching, world-leading research.It is truly life-changing university .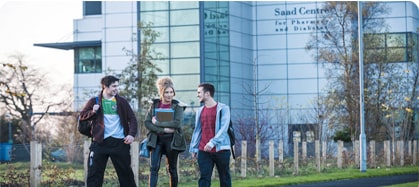 Ulster University
Our core business activities are teaching and learning, widening access to education, research and innovation and technology and knowledge transfer.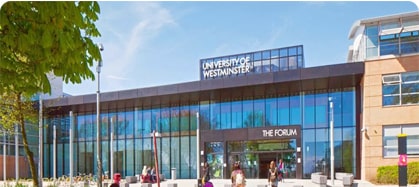 Westminster University
We'll give you access to a variety of opportunities, tools and resources, as well as dedicated career support, to enhance your employability.
Limerick Insitute of Technology
We combine practice with theory providing students with an experiential model of learning, equipping them with the essential skills they can take into your chosen career.
Central University
Central University is an educational Initiative of the International Central Gospel Church (ICGC).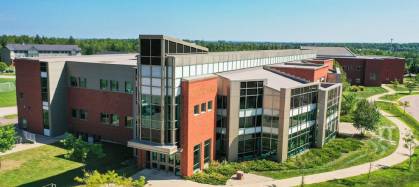 Crandall University
Crandall University, as a corporation, is led by a Board of Governors elected annually from among the supporters of the University.
Here at BSMI we offer courses starting from Level 3 to Level 5. The Level 5 qualification is equivalent to two years at a UK University meaning that students can move onto a higher degree to complete their Level 6 at any University of their choice. Our graduates also find themselves in a strong position in the job market as attractive potential employees in any business related field once they complete their Level 5 course with BSMI.
BSMI has progression arrangements with certain Universities, whereby students who successfully complete an level 3, 4 or 5 programme with us can progress onto to these Universities to complete their UK degree qualification at level 6.
What Universities Are Saying About BSMI