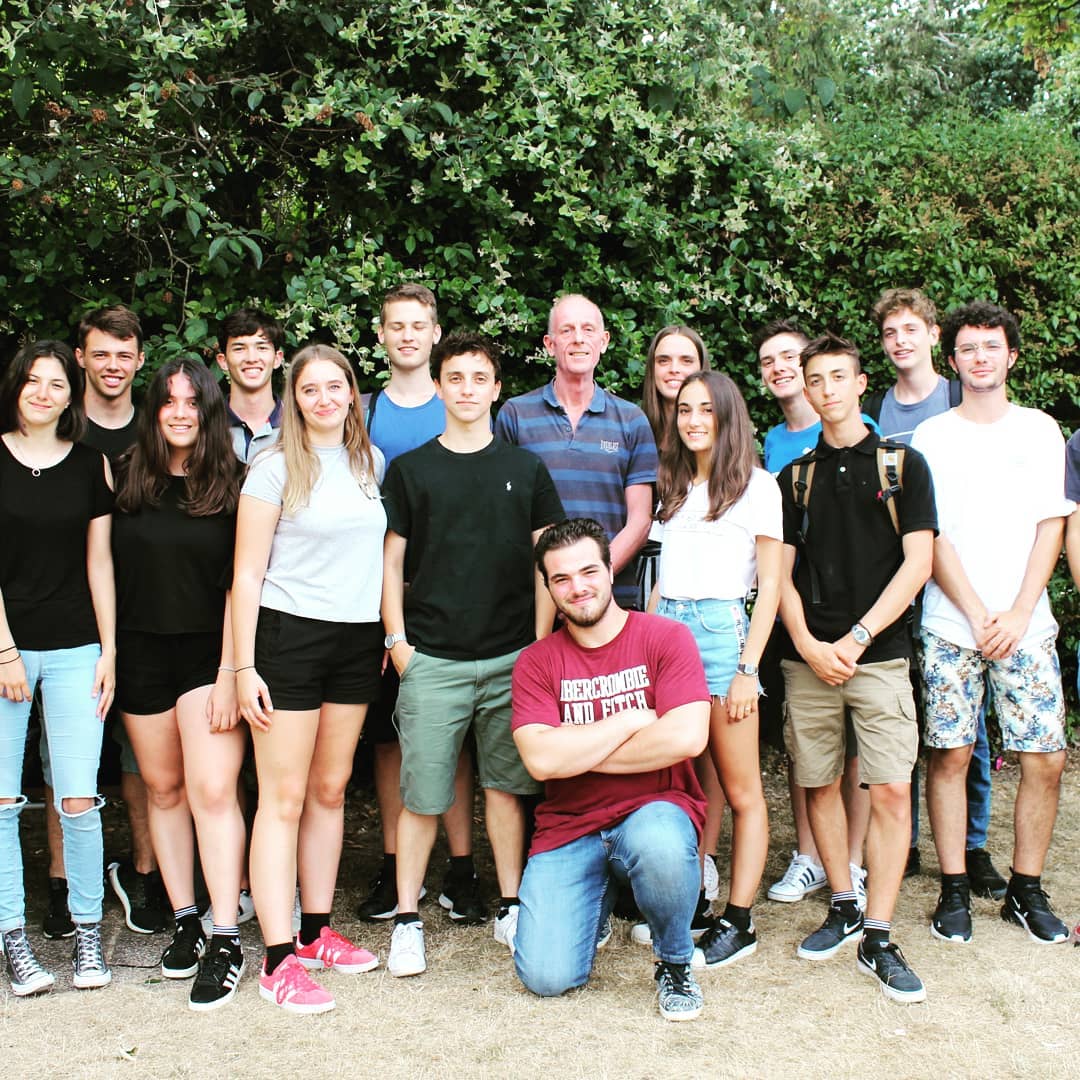 Full-time Foundation Courses in the UK have been making big headlines because they are enriched with pragmatic values that promise to add professional qualities and dispositions galore. The following discussion would enlighten upon the most significant aspects, entry requirements, and beneficial aspects of the foundation programs in the UK.
Introducing foundation courses in the UK – what they are and why they're a great option for international students.
The Supreme edge and advantages of the foundation courses would be visible in the obvious enhancement of your English language repertoire, academic studies, and perceptions. The foundation course is deemed supreme as well as important in the UK for valid reasons. International students from the USA, Europe, and other parts of the world will find a great means that would prepare them for the precise undergraduate courses and postgraduate courses at their respective universities.
If you are an international student with an intense desire to complete your global studies at a renowned university, you might want to streamline your understanding of the respective subject with the assistance of the Foundation Courses in the UK for international students. As a curious international pupil for a special academic discipline, you can pry into the academic modules as well as special additions related to your preferred academic subject.
Based on the lessons learnt through the foundation pathway courses, you can master the moves that will be your best bet to combat intricate challenges related to your preferred academic subject. Besides, you will be able to use the time allotted to the foundation pathway courses (one year to three years duration) to adjust to the culture and social norms that prevail in the UK.
The significance, as well as demand for this course, seem to flourish at an unprecedented rate. You can find the course in trusted educational entities or universities such as
Brooke House College
Bellerbys College
Bath University
University of Buckingham
Central College Nottingham
Bell Cambridge
Cambridge University
Cambridge Education Group
Cambridge Seminars College
University of Glasgow
Durham University
University of Bristol
King's College London
University of Birmingham
As you venture into this specific course, you will obtain it as a preparatory course that spans a year. It strengthens your base before you make a foray into the university undergraduate program in the UK. Those who happen to be academically inclined should be able to fetch in-depth insights from the courses.
Are you loooking for admission to Pathway Course UK ?
The benefits of studying a foundation course in the UK – from improved English language skills to a head start on your degree.
Your chances for university admission get higher with the utmost features and advantages of the Foundation Courses in the UK for international students. Be it your comfort zone or your confidence level; you will be at the brim of your core. A well-deserved scope of study in one of the most renowned universities in the UK would present a coveted chance to explore some globally recognized degrees. The course will prove to be your initial introduction to a balanced multicultural environment. You can rest assured that the foundation program will be more than a mere dull and drab course. It will offer you fantastic opportunities for exploration as well as enlightening global education.
Your grip on English speaking skills becomes robust as you choose to venture into the domain of Foundation Courses in the UK for international students.
Your academic writing skills get a boost because of the enriched learning disciplines which render the excellent edge of the foundation courses.
You master superb presentation skills through the foundation courses at the most important and influential UK universities. Victorious presentation skills will lead you toward a successful career in your preferred professional discipline. Through this course, you will master four important Ps. They are projection, pitch, pace as well as pause.
You can consolidate your group discussion skills through the quintessential course. You will master vital traits such as leadership skills, reasoning capacities, team management, intuitive inputs, etc.
Make a confident jump from high school to university with the help of the most supportive as well as intuitive trainers, university professors, and mentors. Things will not look so tough even when it is a big leap.
You can avail a supportive environment that would propel you to carry out bespoke as well as independent research and other intensive processes related to undergraduate study as well as postgraduate study.
You get a peep into British culture when you dig deep into the foundation pathway courses. The course not only allows you to improve your English but manage the differences in culture. It helps you merge your ways with a new wave of cultural heritage.
When you study a foundation course after having met all its prerequisites and entry requirements, you grab proficiency in the English language above everything else. The influence of local dialectics will cast an impact on your personality for sure.
You receive a superior introduction to your subject through the guaranteed progression program. It is a great learning opportunity that casts a lifelong impact. The subject knowledge that you can pick up at a foundation course will be a big help in the undergraduate studies and postgraduate studies in your respective UK universities.
You will receive all sorts of campus facilities along with the courses in the UK university. It will come to pass as a strong facet of the university foundation program.
The different types of foundation courses available in the UK – from general foundation programmes to those tailored to specific degree subjects
You might want to get admission to a general course or a business study module or a pathway programme tailored for the study of medicine, there is never going to be a dearth of variety of courses for a wide diversity of academic disciplines. Let us check out here some of the best from general foundation programmes as well as those pristine academic disciplines which are tailored to specific degree subjects meant for international students.
Foundation courses for engineering: International students who are vying for their well-deserved place in the arena of engineering will have to have some reverence towards the foundation courses for engineering. These courses will give them adequate knowledge at the beginning of their academic career and will shape their future with an utter show of proficiency as well as care.
Foundation courses for general studies: A foundation course in general studies will open a potpourri of academic opportunities for the incumbents or international students. As the rule has it, all foundation courses for general studies will make room for knowledge expansion. They are designed in a specific manner so that students can hope for comprehensive coverage of the subject which they will study at the university level. The course is equipped with the nuances of incremental learning. The courses that you learn at the UK university will address your needs for the upcoming academic years.
Foundation courses for business management: If you are willing to explore the arcane and diversified arena of business management studies in the UK, you will grab profuse as well as exclusive assistance from the foundation courses meant for business management studies.
Foundation courses for humanities: A value-driven foundation course that you can access at a reputed UK university will make your steady for a smooth transition into a full-time university degree program. The course is replete with all the variations, inputs as well as industry insights that let you understand the hues and enigma of the study of humanities.
Foundation courses for social sciences: As you venture into the in-depth study of social sciences through a foundation program, you can get enough time to consolidate your understanding of laws, nature, and working procedures of the discipline of social sciences. The foundation program will get you through the critical analysis processes which breath in new reversals in the study of social sciences.
Foundation courses for law: A foundation course in law will help you familiarize yourself with the aspects of criminology, the laws which you can apply against crime, sociology as well as politics. With the foundation courses for the law, you will be one step ahead of the game and competition.
Foundation courses for computer science: A foundation course in this discipline will help you grasp crucial details that relate to the realm of computer science. While pursuing the foundation program, you will be able to attain an understanding of the Level 3 education in computer science. You can develop a crucial understanding of trendy topics such as artificial intelligence, BCA, MCA, programming, full stack development, blockchain, cloud computing, etc. The course caters to the need for integrated learning modules and helps you cover important theories.
All of the aforesaid academic disciplines would serve as the most appropriate and vibrant platforms to launch your career for the ultimate range of success in the future years. It is the attainment of academic excellence and perfection which happen to be the principal purpose of the foundation courses. While opting for these courses, you not only get academic tuition but also additional support features such as library support, sports equipment, and other amenities.
How to choose the right foundation course for you – consider your goals and what you want to get out of the course
The choice of international pathways should be one of the primary concerns for you in your formative years. These are uncomplicated academic charters that promise to usher in a brilliant and dazzling future.
Be sure and clear about your course of study: If you have to choose from a wide spectrum of courses, you will need to be sure and clear about your course of study. There is no place for qualms or doubts. Be sure and clear about the foundation course that you want to select for your study.
Find out the academic category that works for you: At the same time, you need to be clear and decisive about the academic category that works the best for you. You might want to talk to your seniors and elders before you call the shot and select an academic category.
Conjecture about skill enhancement: A foundation year does not bring a hell of pressure and tension with it. You can choose to learn skills on your own and according to your preferences. This one is a particular phase of life when you will pick up things at ease with the support of your academic mentors. So, use this phase well. Take the context of skill enhancement to a different level.
Experience: While dilating or reflecting on the advantages and disadvantages of the foundation year, you can never ignore the beneficial aspect of the experience. The course offers you great leverage as it will give you first-hand experience in various job fields. While doing the course, you might be able to explore various job avenues. You can check out the available options in the form of part-time jobs. So, in a way you are getting ready for the real-world pressure and tactics.
Exposure to the right career opportunities: As you propose to venture into a fast-track career with the help of a UK-based university, you can rest assured that the tenure will get you exposed to the extensive as well as fast-track nature of the industry as well as job types that you are aiming at. UK universities will offer you guaranteed progression through internship and industrial training opportunities. Besides, you will have opportune exposure to job fairs, job boards, networking opportunities, placement facilities, referrals, etc.
Location and campus safety aspects: As you choose to study in one of the best universities for the first time, you will have to be cautious about a few things. Location and campus safety aspects are one of them. Whether you understand it or not, campus safety is indeed a top priority. If you feel that you are within proper safety measures while staying at the university campus, you will be able to pursue your studies with passion. The best thing about it is that you do not need to feel scared about your safety as well as security aspects. Your parents will also have the assurance that you are going to be safe while pursuing your academic ambition and passion. As an international student, it is your right to continue your collegiate activities without any inhibition or fear.
The commitment of the university and feedback system: If you would like to scan the prerogatives of the most preferred foundation courses to be available at the UK universities, you need to appreciate one thing. It is the commitment level of the respective university along with the feedback system that it will proffer. UK universities are famed all over the globe because of their sense of responsibility and commitment levels to the students who are putting their faith in these universities.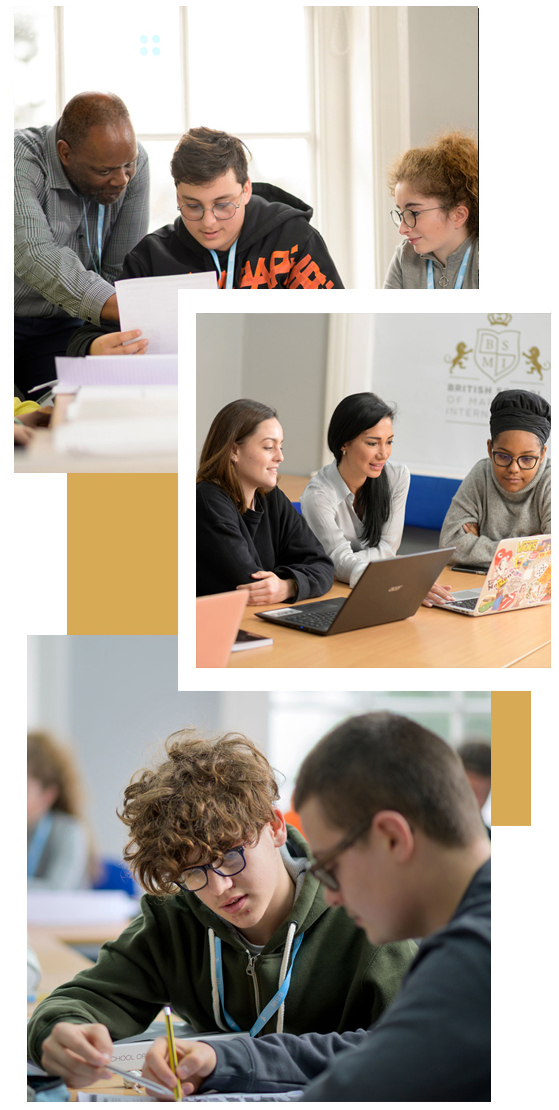 The application process for foundation courses in the UK – what you need to do to apply and what to expect
There is a certain amount of preparation that you will have to tag along if you intend to streamline the application process for foundation courses in the UK. You will have to work a little hard focusing on the enhancement of your academic traits or attributes and you will need a lot of documentation and perfect scores to do to become eligible to apply. Below mentioned, is a brief sketch of some of the most vital peculiarities as well as aspects related to the entry requirements for a foundation year in the UK.
Craft a superb personal statement: Before you create a swift passage to the foundation year in the academic circles of the UK, you have to be precise with the preliminary functions in the first place. You will need to craft a superb personal statement that can explicitly win the eyeballs. Your statement will serve as a hook that you can apply and assure your admittance into the foundation year program of an acknowledged university in the UK.
Grab a letter of recommendation from the high school: A letter of recommendation (from the right entity) will breathe new life into your application. So, try to get it. Make sure you grab the letter of recommendation from the high school where you have completed the educational training of your informative years.
Passport, visa, and other documents: To maintain a standard procedure during the application as well as admission processes, you have to ensure that you have your Passport, visa, and other documents in place. These documents will be the first and foremost things for you to take care of. Make no mistakes about these documents.
Transcripts (academic, especially from your high school): The transcripts have to be pristine and you can not allow any discrepancy here. These transcripts are the records and the proof of the accomplishments which you have attained at the high school. You can obtain the transcripts from the school. You can also try to check out the virtual portals of the school to download the transcripts.
Impressive IELTS records: The admission process will be smooth for you when you can showcase remarkable IELTS records or results. For the foundation course, you will at least need to score 4.5. However, the better the score is, the greater your chances of winning the coveted seat will be. Try to keep a target of 6.5 at the back of your mind. This kind of impressive score will help you notch up the game.
School leaving certificate: When you border on the entry requirements for this foundation course, you must not forget about the School leaving certificate. You must have this document ready with you provided you are serious about the foundation course. It is a vital proof or document that you need to present before enrolling in prestigious academic institutions such as the university of Birmingham or any other academic entity.
The applicants need to be meticulous about all the facts that have been showcased in this periphery. As an applicant, you need to give enough attention to the specific deadlines as well as application processes. While applying, you should get a good view and understanding of the FYSAQ requirements. FAQ stands for foundation year supplementary questionnaire. For a fast-track entry into the course, applicants might want to check as well as abide by the norms of UCAS.
Life as a foundation student in the UK – from accommodation and student visas to studying and socialising
If you tend to fathom the true values of the foundation pathway courses which are open to international students in the UK, you will find them to be a mixed bag of opportunities that compile serious studies, fun elements as well as socializing.
The proposition of carrying out your studies in the UK and living in such a great educational hub for international students will be an exhilarating experience. The country as well as the culture will bring new brain waves to the students and participants of the foundation year program. The notion of working, studying as well as socializing in the UK will catapult your life into an interesting jaunt.
As you choose to be a participant in the foundation year program, you come across new people and new possibilities. You get a chance to share your thoughts, knowledge, and experiences with a larger segment of humanity. Being part of a new setup and new group of friends, you start learning how to give vent to your thoughts in a refined manner.
During the participant's tenure of the foundation year program, you will mostly mix or socialize with international students from various geographic locations. You will meet people who will be happy to mix with you and extend you swift assistance whenever you call for it. There will be special arrangements such as the welcome week or the fresher's week. You can make new friends and hang out with them to visit nearby pubs, clubs, and similar jaunts.
The time that you will spend in the UK while pursuing the foundation pathway program or the undergraduate as well as postgraduate program; you will never feel boredom at all. Your time will be well spent in the vicinity of cultural diversities.
After your foundation course – the options available to you once you've completed your studies
After you have completed your respective foundation course from one of the mainstream universities; you will never feel that you have been bereft of promising career options in your life. Talking about the technical aspects of the course; you will attain UCAS points which are important for your professional grades in the job market. A professional foundation degree is supposed to get you the same benefits and edge that you can expect from A-Level certifications.
Once you have completed the course, it will come to pass as a standard qualification from a recognized UK university. You will find a space of skills and academic repertoires that would make your profile more marketable. In a nutshell, you will find that your value has quadrupled in the open job markets on a global scale.
If you care to check, you will find a great deal of difference in you once you have been through the foundation pathway courses in the UK. Considering the aura and wide paraphernalia of value quotient of the foundation courses, they are a great option for international students. If you have grabbed it, you should be sure to embrace prosperity and flourish in your future life. Educationists in the realm of the United Kingdom would like to expound on the superior perimeter of the course for international students who choose to get additional leverage of time at the onset of a pristine university program.