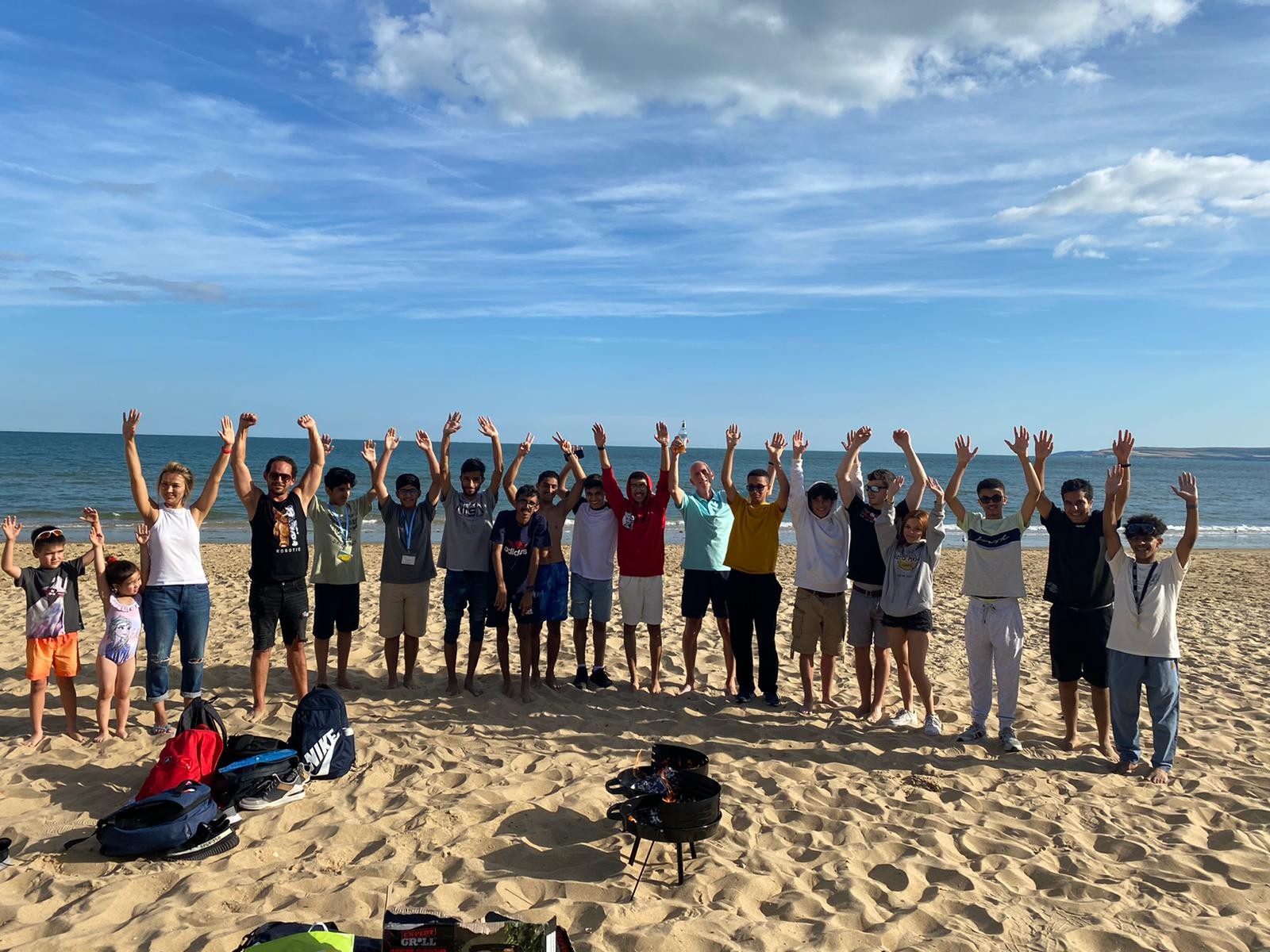 Do you want to enhance as well as spice up every moment of your stay in the United Kingdom as an international student? Do you wish that your academic pursuit gets tinged with rapturous fun elements? If the answer is yes, you are welcome to have the pristine pleasure of an acquaintance with summer camp UK for international students. These camps not only enlighten you with new skills and knowledge infusion processes but help you socialize as well as make countless new friends with whom you share your mental wavelength. The following article seeks to elaborate on the quintessence of a summer camp in the UK for the international student communities.
Overview
The craze for the summer camps in the UK seems to cast a spell and fascination for international students. These activities are rife with enticement, ecstasy, and frolic. International students cannot stay away from the clench of such fun-filled activities which have so much life in them. As a matter of fact, summer camps, as well as activity holidays, are not only meant for teenagers and kids, but they essay intensive spells of enchantment for adults as well. International students can choose to use the enigma of the summer camps to ease up their tensed minds and find a lease of fresh air out of them.
International student communities should find a thing with a summer camp in the UK. the summer camp experience could prove to be a rapturous tale of spontaneous as well as reckless fun for the international students. Name any frivolous activity that you would love to enact and you will find it in the summer camp. For example, you will have the beautiful experience of going for
A sailing escapade: These are soul-stirring experiences for those of you who would prefer to have a joy ride amid the open wilderness.
A campfire experience amid a jungle: Through the campfire experience in a jungle you can get a kick out of a thrill of a lifetime.
The supreme fun of canoeing: You can take the pristine pleasures of canoeing and give vent to your innate desires for a thrilling camp experience.
Climbing escapades: There are summer camps in the United Kingdom that would arrange a feat of mountain climbing. You can also opt for mountain biking.
River rafting: If you have a penchant for going on a river rafting escapade, you can accomplish your wish through some summer camps in the United Kingdom. However, you should ensure that you know how to swim as well as how to ride a boat.
Bushcraft experience: You can learn bushcraft skills at the summer camps organized in the wilderness of the UK countryside. There are basic skills as well as survival skills that would have to be essential for all the incumbents. You will learn interesting things here such as making a weapon, making the first aid box, developing fire to prevent wild animals, fishing techniques, etc.
Sporting extravaganza as well as gymnastics: Summer camps in the UK would be great places where you can carry on with sporting extravaganza as well as gymnastics as well. Keeping you fit for life is the ultimate goal of these camps. If you would choose to be a part of these activities you can search for Sports summer camps 2022 near me (especially in the peripherals of the UK).
The goal of a summer camp is to create a win-win scenario for the participants or the international student communities. The aim is to turn the whole thing into a ritual so that students can attain some important life lessons from the activities. The ultimate desire or design is to make them a warrior in life who can deal with all kinds of challenging situations.
As long as you are in a summer camp held in the inner part of the United Kingdom, you are free to let your imagination run wild. You can pick up outdoor challenges and try your strength with those challenges. You can exercise your inventive capacities and spice up the entire atmosphere. Your learning experience will be unique and your comfort zone will be at its zenith.
Are you loooking for summer camp in the UK?
Why study at a summer camp in the UK?
In many parts of the UK, summer camps are best known as intensive life skill camps. As the name suggests, they do their bit when it comes to giving a strong boost to the life skills that you will find useful all your life. Apart from gaining bookish knowledge, you will continue to strengthen your persona with a healthy assortment of sports activities, quizzes as well as competitions. If you are in for a grand show of ecstasy, here is a bit of enlightenment to show what you should go for a summer camp in the UK.
In the first place, international students will be in a position to use the facility of the summer camp as an effective mode of their English language learning process. This is a particular gathering where you will get a chance to meet with students who will represent various geographic regions of the world. It is like a gathering of diversifying cultures.
Secondly, these summer camps in the inner sanctums of the UK are known as the breeding grounds for developing confidence. These camps are perfect settings where you are going to fathom out your true potential. You will be placed in a new scenario and you will keep going with an exhibition of courage. Thus, these camps make you strong from the inside.
Third, a summer camp is going to trigger an opportune amount of character growth in the participants. Through measured steps and balanced practices, all the participants from various geographic borders will learn indispensable lessons in fellow-feeling, self-development, and situation handling. In a way, every one of the international students (who will attend the summer camps) will come out a better man and woman.
While discussing an opportunity to study at a summer camp in the UK, you must understand that it is a coveted dream come true opportunity for many of you. Besides, these camps are the best places where you can brush up on your existing knowledge and gain new experiences during fun as well as frolic.
At any summer camp in the UK for international students, you will be able to spend your learning phases in proper safety protocols as well as a balanced teaching environment. It is almost the same as learning in an open area where you can pick up new skills, conjecture a thesis, and have a heart-to-heart discussion with your peers. This is the reason why astute academicians in the UK would prefer to urge international student communities to go to these camps. These camps would turn out to be important parts of their life and the camps will continue to inspire them in their future courses of life.
What are the benefits of attending a summer camp in the UK?
There is no dearth of the continuous strain of research work that elaborates and embarks on the proficient range of benefits that international students can grab hold of while attending a summer camp in the UK. Would you like to have a better idea of the benefits that await you at the fag end of the summer camps? Here is an inside scoop.
The practical aspects of the summer camps are clear and evident. You can use these camps as a convenient option for fostering a growth mindset. As you study at a summer camp in the UK, you proceed with apt psychological development.
These camps are the places that teach you how to combat challenges and emerge victorious. They will create the inner strength that will never get you out of place.
Young international students should develop a strong empathy for these camps because they would give them a sense of living in unrestrained freedom.
You can experience the feeling of living amid wilderness and open nature. These types of special camps would get you close to open nature. You will start loving the open nature for the amazing bevvy of beauty it presents.
As international students, you might meet your role models in these camps. Besides, you will learn important life lessons in the areas of resilience and teamwork.
Most importantly, you will keep learning invaluable lessons in the areas of social skills as well as self-reliance. You will learn things in a structured manner and invaluable lessons will be imprinted in your mind.
Being an integral part of the summer camps (being held in the periphery of the UK) you will be an integral part of a variety of adventurous activities. These activities would serve as a thrill of a lifetime.
Besides, these camps will play a very important role in the health growth as well as the immune system of the students who will be taking part in these systematic summer camps.
Energy enhancement is one of the biggest perks that you can ever anticipate or expect from a summer camp in the UK. Without any prejudice, you can perhaps sense as well as admit the fact that these summer camps work like some great energy boosters for students. Through these camps, you are going to get a pretext or chance to compile study with fun. These camps are the perfect means to enrich training, skill development attributes as well as leadership traits.
What are the different types of summer camps in the UK?
If you check, you will find that there are different types of summer camps in the UK. You can bet that each of these types would have its respective range of benefits and tactical advantages. Let us assume the significance and quintessence of the different types of summer camps that are operational in the United Kingdom.
Horse riding summer camps: These are specific types of summer camps that happen to be dedicated to the cause of bringing out your horse riding skills. You can join such camps for an additional dose of fun and excitement in your academic life. These camps are meant for those students who happen to be diehard horse lovers.
Academic summer camps: These are fun-filled summer camps with a lot of frolicking experiences waiting for you. These are some particular types of summer camps where you can get the combined effect of education on time and relentless fun in the leisure. Doesn't that sound dandy? What do you think?
Summer camps meant for water sports: These are inspirational summer camps with a specific focus on water sports activities. In these camps, you will get a chance to be an integral part of kayaking, snorkelling, waterboarding, body surfing, canoeing, parasailing, etc.
Adventure summer camps in the UK: Adventure-oriented camps make huge furore and enticement among the global student fraternities. These camps are the best hubs where you can venture into some wild things (with moderate observation though). While taking part in adventure summer camps, you can enhance your life skills under the proficient guidance of experts in the field of adventure sports.
Village summer camps: These are special camping activities that happen to be popular with the global student fraternities to a great extent. While coming to stay in a British village for a few days, you can feel the essence of rustic UK life. It is no less than a blessing to immerse yourself in the pursuit of celestial bliss amid a plethora of rural beauty.
Annual summer camps: Many erudite academic institutes in the United Kingdom proffer annual summer camps to enlighten as well as entertain students. International students from different demographics tend to showcase a tenacity for the annual summer camps.
If you come to check the research data, it seems evident that international students love the outdoor challenges as well as all types of summer camp activities with all their minds and hearts. These camps serve the purpose of an authentic as well as an unplugged fun experience that never ceases to sizzle you.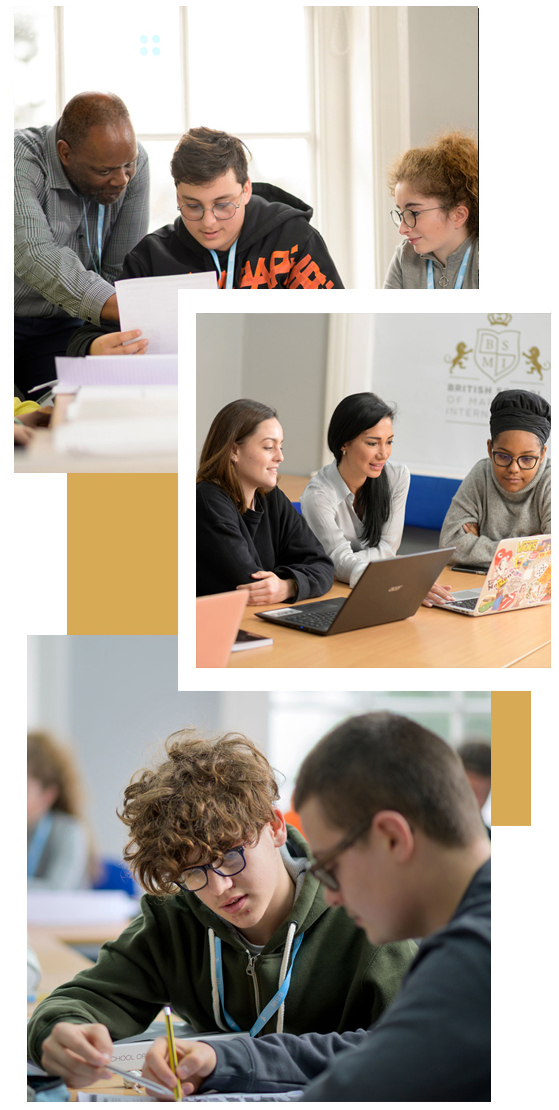 How to choose the right summer camp in the UK for you
It is not good enough to find a summer camp in the UK. You need to do a lot of digging before you finalize a camp where you would like to visit. You should ask yourself whether you have chosen the right summer school or not. The summer school or the summer camp needs to take ownership as well as the responsibility of the students who are coming to stay as well as study in those camps.
You should check the security provisions: It is more than impressive on your part to inspect the security provisions as well as safety rules that every summer camp in the UK should follow rigorously. The camp must ensure that water bodies are off-limits especially when students have not been permitted by the camp authorities. You should check whether the camp authorities are making any additional arrangements for the safety and security of the students.
Run a thorough background check: It is a vital task on your part. Run a thorough background check to be sure whether you will get a safe and serene arrangement in the summer camp. You should check the aspect of trustworthiness of the camp personnel and the tools which are being provided by the camp authorities.
Qualifications of the teaching staff: These are indeed important aspects for you to check when you are about to join an intensive summer camp in the realm of the United Kingdom. The quality and qualification of the teaching staff would matter because they would take an inscrutable role in imparting crucial knowledge in the camp.
Keep a tab on the social environment: You are going to be a part of a summer camp where a lot of international students will flock in. So, it will be a fun-filled act of socializing with you. Thus, you must check what kind of arrangements are there to ease up this process of socializing you. Keep a close watch on the social environment without fail.
Medical facilities or emergency provisions: These are important aspects that every summer camp in the UK should maintain for you. You should check what kind of medical facilities will be provided by the camp authority.
Check whether it has been accredited: You must find out whether the school or summer camp is thoroughly accredited or not. If it is not accredited then probably you might want to keep it at bay. For your convenience and safety, the camp needs to be accredited by the power of the UK universities or rightful entities.
Having said all of that, you should check out at least 10 to 12 summer camps in the UK before you finalize one. While checking the other camps, you can venture into a comparative study for sure. This practice would help you get into the best camp that offers the best features for you.
What to expect when attending a summer camp in the UK
As you ponder over going for the summer camping activities, you should have a clear spectacle of the things that you ought to anticipate while attending a summer camp in the UK. Here is a petite elaboration on the same.
An admixture of group activities: The first and foremost thing that will capture your attention is the juxtaposition of a wide range of group activities. These group activities are devised with a lot of attention to detail. While designing the activities, summer camp authorities take care of the fact that pupils do not feel any sort of discomfort with these tasks. At the same time, they make sure that the tasks do not hurt someone's religious feelings.
Proper supervision enacted by the camp staff: At the same time, the authorities of the summer calls would ensure proper supervision. Every staff of the camp keeps an unfailing eye on all the summer camping activities.
Unique experience and development of life skills: It goes without saying that the summer camping activities will have room for unique experiences and the development of life skills. Participants can pick up important skills and they can align them with their real-life situations. Moreover, this experience serves as a fulcrum for the students. It bolsters their confidence levels.
A quick acquaintance with the British countryside: Last but not least, unique summer camping activities will introduce you to the quintessence of the British countryside. It is the quiet charm of this place that you can never forget. The grandeur and the quiet enigma of the British countryside will unmistakably draw your attention. You would love to come back here again and again.
Make sure that you will keep a tab on these aspects. They take the stand as the supportive measures that spew confidence in you. Within the period, you will learn as well as nurture some inner traits which have so far been preserved and hidden deep within.
How BSMI is different from other summer camps in the UK
Grapevine resources would churn out the obvious fact that the BSMI summer camps in the UK have an enviable status because these camps have so far provided students with impeccable opportunities for merriment as well as intensive learning. These camps make room for exciting study features and curricula. It is the aspect of team building that assumes a great deal of implication in the BSMI summer camps which take place in the UK.
BSMI summer camps happen to be an institution in themselves. BSMI has room for special afternoon sessions as well as interesting activities in the evening. At weekends, students can choose to go for a sightseeing escapade in the adjacent areas of the camp. By doing so, students can slowly pick up confidence in mixing with various other members of the group who hail from diverse ethnicities. At the same time, they get introduced to the essence of a multitude of cultures. Most importantly, lessons turn out to be more interesting and captivating.
Please make it a point to adhere to the quintessence of the summer camps in the UK for the large repertoire of benefits that you can procure out of them. You must be friends with the enriched experience that a summer camp in the UK is going to bestow you with. You will need to highlight the drama as well as adventure or escapades which happen to be a part of life in a summer camp. Make your stay in the summer camp meaningful. Have fun.